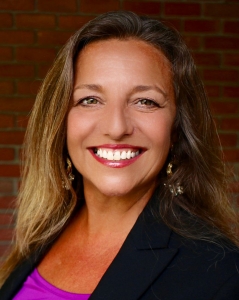 1. I practice daily! This is a feat in of itself. Half of the population in Canada is not active enough for health. In addition to my Qigong practice I swim, walk, hike, inline skate, cycle and I teach aquafitness.
2. I am passionate about movement and I believe movement is medicine, taken daily you can ward off most ailments including aging.
3. I am a fitness and physical activity specialist.   I have worked in the fitness industry for 25 years. I have many certifications including: aquafit( instructor, trainer, therapist), Bone fit certified, Watsu 1,11,111, Ahi chi, Tai chi, Yoga, and Qigong teacher training.
4. I am a health promotion specialist who worked in public health promoting physical activity and chronic disease prevention.  If you live in Halton, you may remember me as the coordinator for Active Halton, a group of government and private organizations dedicated to increasing the physical activity levels of Halton residents.  We did some amazing work that still influences decision making of local governments.  I coordinated the Mississauga Halton Fall Prevention Initiative and promoted the Home Support Exercise Program to  Mississauga and Halton residents. I ended my career in the health sector (public health, and the Mississauga Halton LHIN) after spending 18 months with a non government organization – Osteoporosis Canada. While there,  I encouraged health care professionals (surgeons and physicians) to implement best practices in Osteoporosis diagnosis and treatment.   I assisted with best practice implementation at 3 hospitals in York Region – all three implemented the best practice guidelines and received awards.
5.  I know chronic illness, if there is something I don't know I am good at finding out causes, treatment and best practices. In addition, I can decipher research and summarize it in short clear sentences. I have delved into many alternative therapies and find many of them very useful.
6. I am a health professional gone ROGUE! Why rogue? Because I believe in alternative medicine. I disagree with the term.  It is not alternative.  A lot of it is knowledge that has been around much longer than the medicine covered by OHIP.    I know movement is medicine. So does your doctor.  I am sick of how long it takes to get anything done in health care. I cannot be a change agent in that environment anymore.  I know that being active is the best way to ward off all illness and cancer.  I am very disappointed that our government does not invest heavily in strategies to ensure the population is active on a regular basis.  I am content sharing my love of movement and promoting one of my favourite movement medicines – Qigong to all who are interested.